Minecraft Skins
— June 4, 2012, 7:15 AM
Screenshots:
Pocket God is one of my favorite iPhone games. I used to play it all the time some months back. I searched in the skin section for a pygmy skin and was quite dismayed that there were no good ones. So I decided to make one myself! (Actually, after drowning, squashing, sacrificing and burning pygmies so often I figured I owed it to them :P) This has probably been the most fun I've ever had designing a skin. I was so submerged into thoughts of pygmies (even after finishing) that I somehow found the time to make these fun pictures!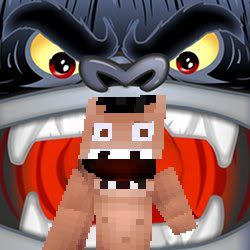 How to Install:
Download Minecraft skin
Once you have downloaded a skin you will need to head to http://minecraft.net/profile.
Log into your account and then upload your skin.
Now when you open Minecraft your character should have the skin that you chose!
Additional Details:
Progress: 100% complete
Credit to: forro34 from planetminecraft
Download:
http://www.mediafire.com/i/?223c1l02kv3e9wt